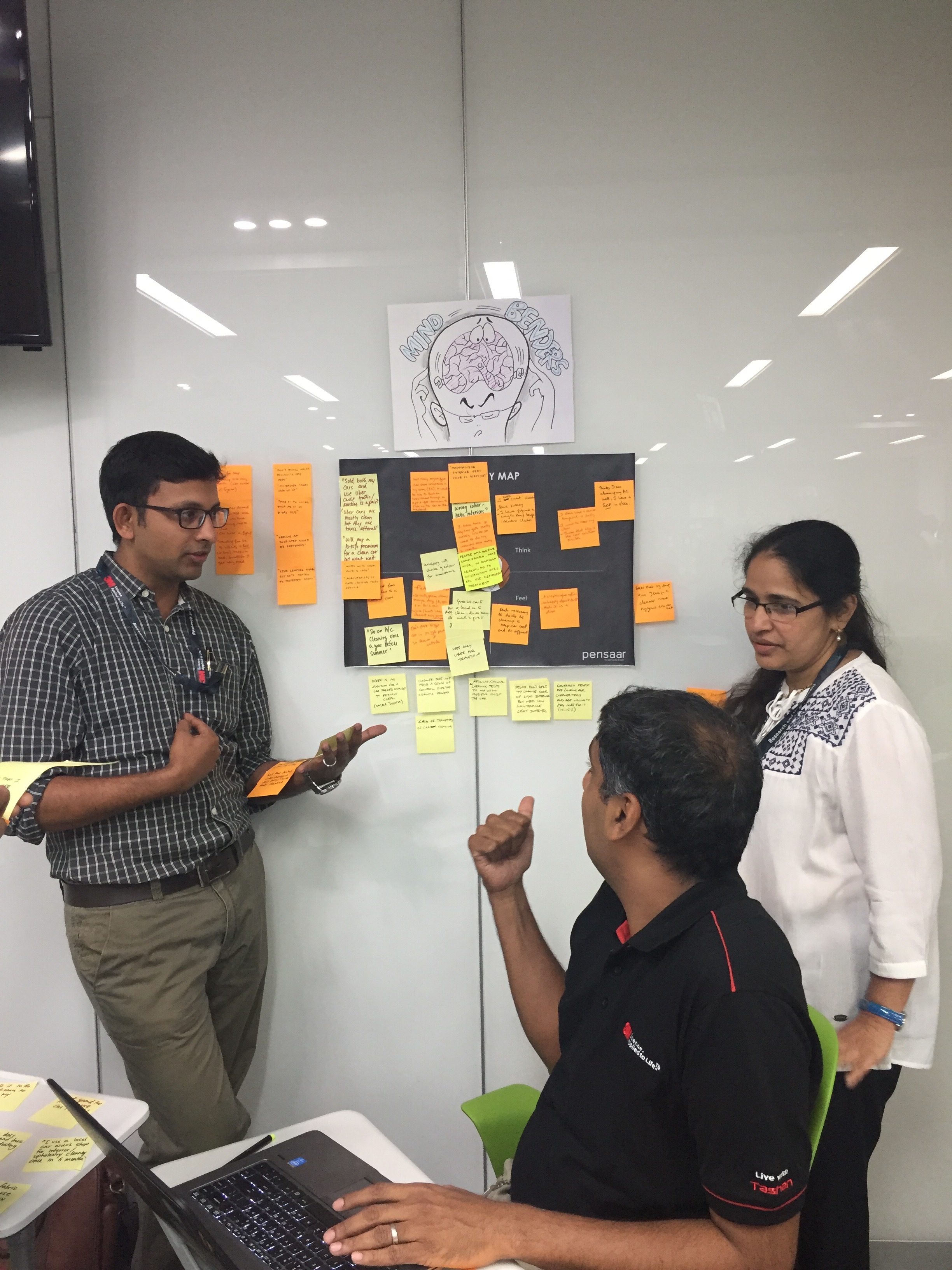 Using Empathy To Empower.
#Research #Experience Design
Equip the client team with the ability to generate non-obvious insights, and use them as primers for innovation.

Generate non-obvious insights that create opportunities for conglomerates to use them as primers to innovation.
OUR APPROACH
Pensaar Design was engaged to deliver on its expertise in generating non-obvious insights from qualitative research. We began with a quick primer on relevance of insights and opportunity framing within the context of Design Thinking.
We did this with our carefully designed Mobile Phone Design Exercise. Three critical skills were taught
1) Asking open ended questions
2) Listening skills
3) Observation skills.
A real challenge in auto care was looked at and the newly learned research skills were then deployed in the field.
how can insights provide a solution?
Provide a solution that is as simple as using a soap and bucket (anybody can use)

The car is a reflection of the owner

People's perception about car care is cleaning and servicing, not so much about prevention and protection
IMPACT
The client being a customer-focused company, we changed the way the marketing team would approach research and enabled them to generate powerful insights. We helped create a culture of deep empathy that would lead to significant insights that pave the way for innovation in products, brand building or revitalizing existing businesses and also for business model innovation.